About the Developer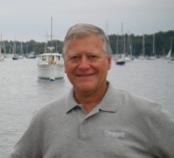 Joe Rocchio, SV Onward, the developer of the Bahamas Cruisers Guide.


Hi!. After retiring in January 2007 from a career as a research scientist and executive of a large DoD basic and applied research laboratory, I now cruise aboard Onward, a Catalina 470. Onward is my fourth sailboat and a dream to handle as a single-hander. After having sailed the Chesapeake Bay for 36 years, I departed Annapolis in June 2007 to enjoy the cruising lifestyle and wander the East Coast of the US and the Bahamas full time. I have particularly enjoyed sailing in the summers along the New England coast and visiting where I grew up in Rhode Island. I find the Bahamas to be an analog of the Chesapeake with warm, clear, and blue water, sparkling white sand, great local people, and many cruising friends. My three children, Laura, Joanna, and Joe, join me aboard Onward periodically along the way as their individual lives allow.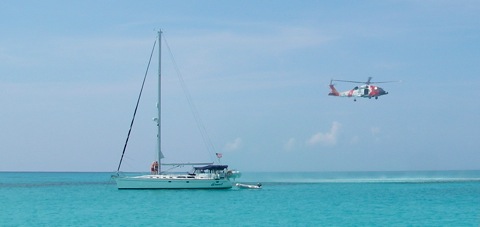 Onward & Friend, Flamingo Bay, Rum Cay.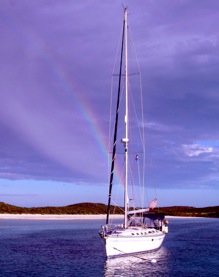 Onward at Warderick Wells Cay.


While cruising in the Bahamas, I have been impressed by the openness and friendliness of the many Bahamians I come in contact with. I am touched by their willingness to help and the warm relationships which are quickly established. As a result, I began to think of ways to assist the many Bahamians who were striving to build their livings by assisting cruisers. These great people had little opportunity to make their services and facilities known to cruisers - other than word of mouth.

At the suggestion of my son, I began the development of the Bahamas Cruisers Guide in March 2009. The Guide continues to grow daily and is now the most extensive directory of services and facilities in the Bahamas for cruisers. As word spreads, Bahamian small business people are contacting the Guide to add or expand information about their services and facilities.

Fellow cruisers are also becoming more involved and one of the primary goals in the further development of the Guide is to enrich its content through the comments and experiences of other cruisers. I hope you will join me in this effort.

Fair winds!
...Joe

KJ4CPB
www.onward.ws
jjr@bahamascruisersguide.com

Updated: 23 Dec 10